For some reason, road trips in the year 2005 seemed to center around the historic US Highway 12, whether it be at its beginning in Kurt Cobain's hometown of Aberdeen, WA, or Detroit, MI, the town made famous by Motown and the auto industry, or many points in between.
Here are some pics from along the way….
Hope you find them interesting.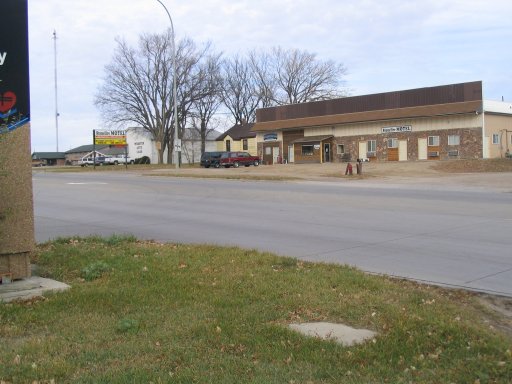 There are many places to stay along this highway, whether it be the well known chains such as Motel 6 or places such as this small, friendly family owned Stonefire Motel in Webster, SD.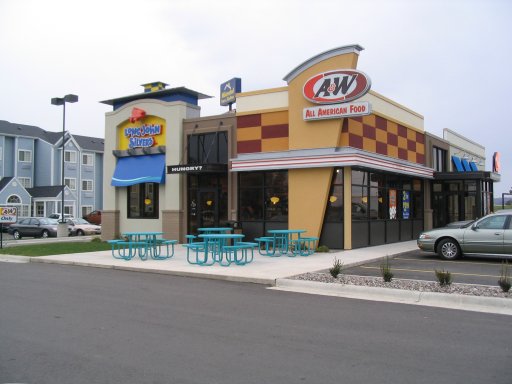 It takes some strength and energy to make it through a long road trip. This is where eating comes in. For that, there are a variety of eating establishments, ranging from the small 'hole in the wall' places to the well known chains. This A&W in Tomah, WI, caught our attention due to the memories of great hamburgers and classic root beer that the logo invokes, along with the 50's style theme, including juke box. At this location, there was also the option of seafood, Long John Silver's style. A food item unique to A&W's in this area: "Authentic Wisconsin White Cheddar Cheese" curds. These were tasty!
"Get your kicks on route sixty-six." - Route 66, lyrics by Bobby Troup
US Highway 12 skirts downtown Chicago. Another historic highway is Route 66 that used to lead the way from California to Chicago. Route 66 ends somehwere near this sign in downtown Chicago.
A stop in Chicago would not be complete without a visit to the Sears Tower, the tallest buidling in the country, and debatably, the world. This view of the Chicago Skyline was taken from the Sears Tower.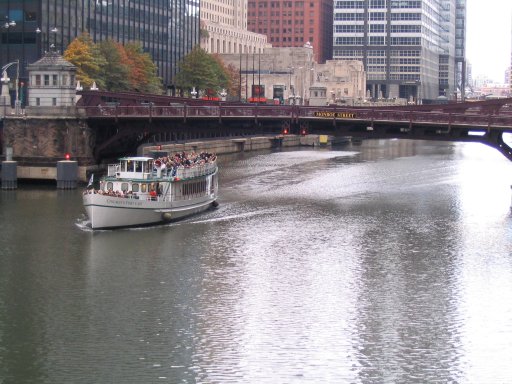 When walking back to the car from the Sears Tower, this tour boat caught our attention on this fairly windy day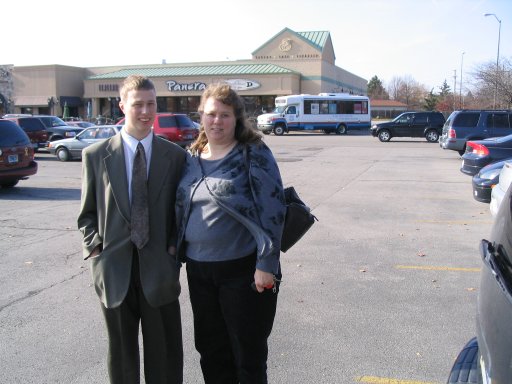 Being the travelers that we are, we were not in Chicago very long. The next day at lunchtime, we found ourselves just the other side of Detroit, eating lunch with Josh and Jenny at Panera Bread.
These are just a few of the US Highway 12 travel highlights. Stay tuned for more!